This is a "must do" event on your beloved Z. A critical preventative maintenance item involving basic replacement items due to the normal wear and tear associated with driving. This should all be completed @ the 60000 mile mark. Expect around $800 - $1000 at your local Nissan dealership.
Click here for the link to technical write-up
Here are a few more pictures (LARGE so you can see better):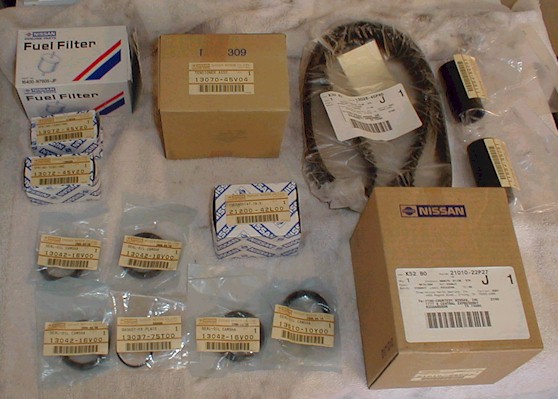 Above - All the parts you need (minus the platinum spark plugs which were changed about 5000 miles before my 60K service).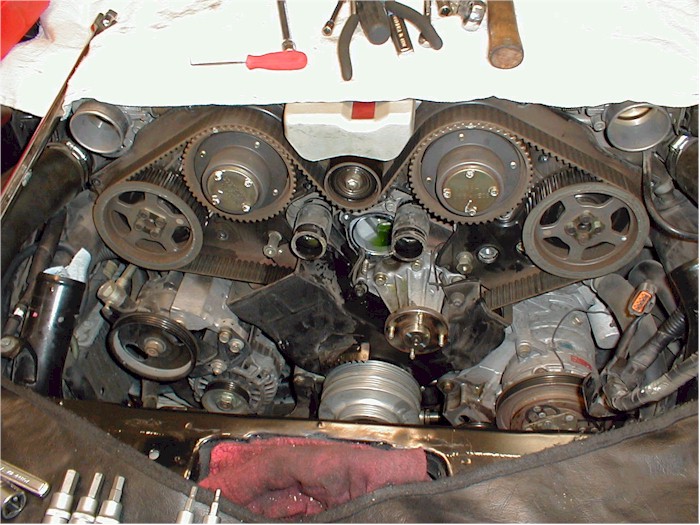 Above - Establishing shot with radiator off, timing covers removed, water return hoses removed, thermostat, and lower belts removed
Above - Basically everything removed before the new parts installed.
Above - All new parts replaced minus the timing belt covers and radiator stuff.