Installed Christmas 2001, this has been a great "upgrade." Although I don't speed that often, this safety factor is quite sweet. I made a trip down from Dallas to Austin at night (left around 9pm), and literally was full-on missle lock with about 10 cop cars. Ouch! This did a great job warning me in plenty of time.
This kit consists of a front and rear mount radar and laser detector. Additionally, there is a remote mount head unit installed anywhere you want in the cockpit. You can also have a separate mute button installed. The head unit includes safety warnings (railroad ahead; ambulance; etc) and multiple bogey readouts. I particularly enjoy the auto-adjusting volume and auto-dimming features.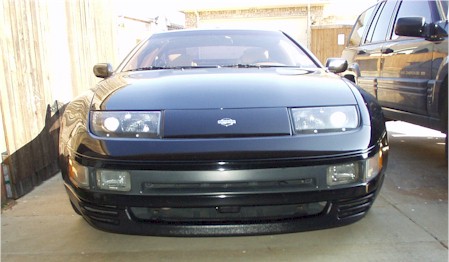 Front unit - located in the middle of the lower spoiler.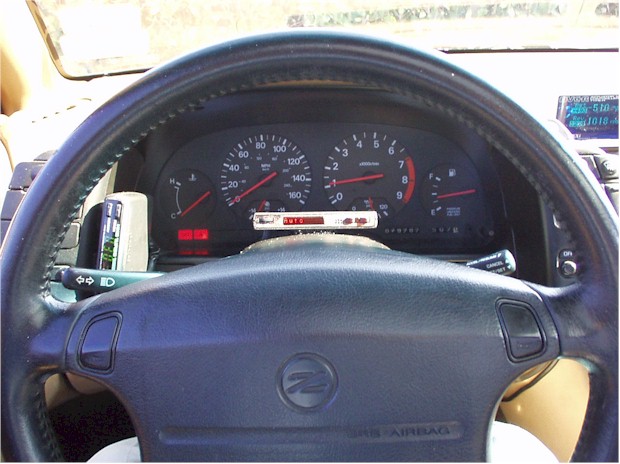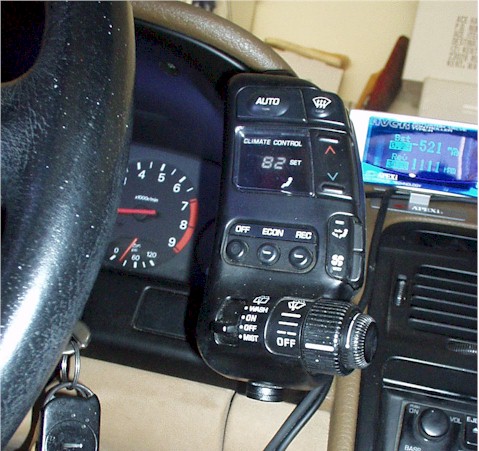 Mute button - Located at the bottom of the right-hand pod.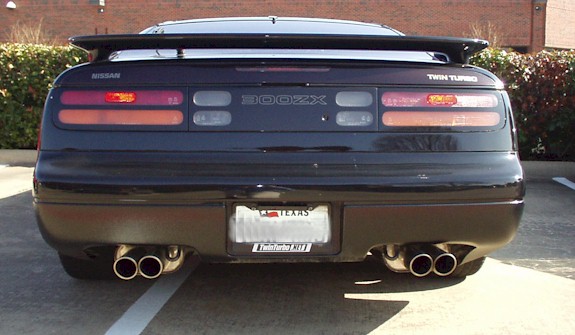 Rear mount - Located at the top of the license plate frame.